Offer Patients Peace Of Mind When Making Healthcare Payments
Let HealthPay24 take the burden off the patient financial experience with enhanced affordability options, seamless integration, and global reconciliation.
Our Providers See
%
Increase in Patient Revenue
%
Patient Satisfaction Score
%
Payment Rate
(When using our patient portal)
%
System Availability
(Including planned and unplanned
downtime)
The Patient Payment Solution That Drives Results
As an innovator in healthcare payment technologies, HealthPay24 elevates and simplifies the patient financial experience for over 2,000 provider organizations. We offer our healthcare providers something other payment platforms don't:
Peace Of Mind For Patients
With copays and deductibles at an all-time high, offer your patients flexible payment options that fit their lifestyle. From payment plans to non-recourse loans, providers can build trust and loyalty early in the customer journey to create peace of mind for their consumers.
Patient Revenue In The Door Faster
Pre- and point-of-service collections have become more important than ever in 2022. With streamlined workflows and the ability to pay on an estimate, HealthPay24 offers providers the ability to get cash in the door faster.
Less Payment Complexity
HealthPay24 seamlessly integrates with existing EMR's, financial software, and estimation tools so providers can experience unified workflows, global reconciliation, and elevated staff efficiency.
Just A Few of Our Heroes






Why Healthpay24?
Elevated Experience
We're committed to delivering a simple, secure view of every patient's total financial responsibility in one convenient system that is easy, intuitive, and most importantly mobile!
Increased Payments
Our healthcare payment system offers both modern and traditional payment methods, so your patients can choose the best option to suit their needs.
Advanced Flexibility
We work with your systems, allowing you to keep your current EHR/PMS/ERP system in place, upgrade it, or use multiple systems and continue to use the same payment solutions.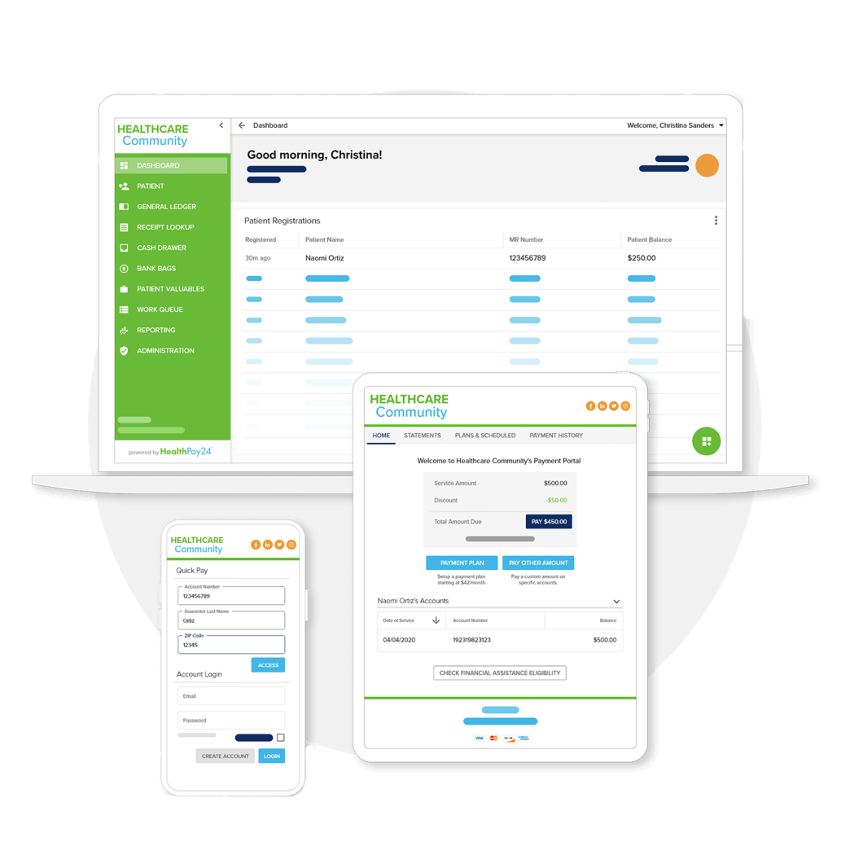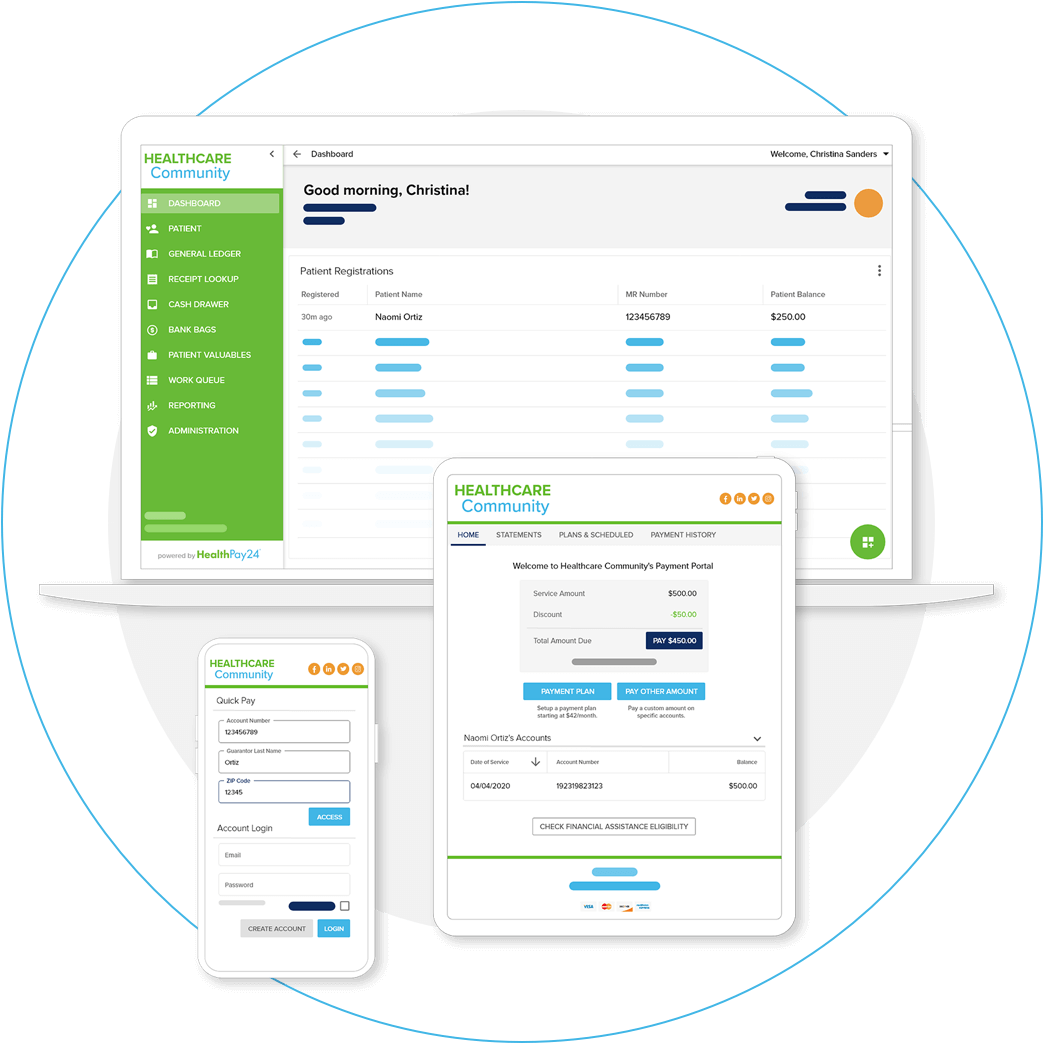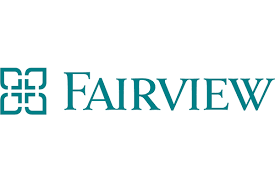 HealthPay24 is very knowledgeable about everything related to healthcare and a great resource for solving even the most complex challenges relating to collecting payments.

- Fairview Health