As a twenty-year veteran in the healthcare industry, HealthPay24 offers an all-in-one consumer payment platform designed to help you create trust with your patients externally while operating more efficiently internally. Our patient payment solution integrates with all your back-end billing and EMR systems to consolidate consumer payments easily and effectively.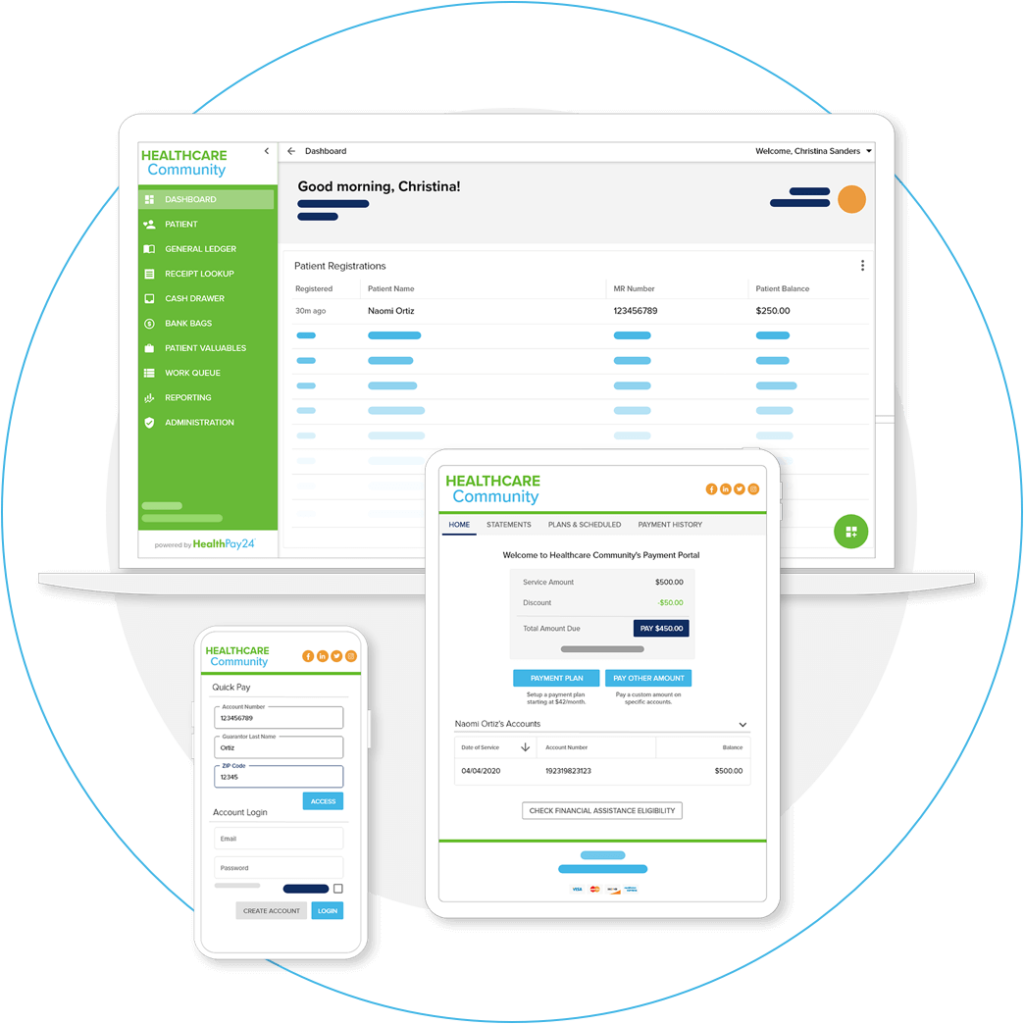 Join the growing number of providers using the HealthPay24 patient engagement solution to increase revenue and increase patient satisfaction!
Fill out the form below to schedule a demo.