Built on Decades of
Leading Industry Experience
With over 20 years of healthcare payment experience, we have what it takes to put financial engagement challenges in the past. Even though payment technology has changed drastically over the past two decades, one thing has remained the same – our dedication to clients.
We continue to push the limits to deliver payment solutions that make sense for the technology of today.
HealthPay24 Delivers
Holistic Organizational
Problem Solving
Our dedication to clients makes us more than a payment platform. Since every healthcare organization is unique, we take the time to understand your processes from the ground up so we can strategically meet the needs of your patients and your staff.
While other platforms can provide solutions for individual departments, our holistic approach to patient experience allows us to adapt to various conditions.
Unmatched Pace of Innovation
that Excites
We are continually accelerating our pace of innovation to offer new technologies you can use to transform your healthcare organization. To do this, we put out monthly updates, upgrades, and new releases for our software. These innovative experiences allow your business to achieve the greatest ROI possible. Other platforms remain rigid, unable to adapt to the changing demands of their users.
Safe & Secure
One of the most important aspects of automated payment systems is patient security. Since we take a risk-averse approach to patient security, you can have peace of mind knowing that we provide superior payment security with PCI Validated P2PE, HIPAA Compliance, and Omni Tokenization.
Features That Go Beyond
Our in-house team of programmers and designers are committed to creating features that ease stress and remove risk. That means no frills, no tricks, no gimmicks: just a clean platform that can be fully integrated into your existing system. Through our continual research we are finding the best practices to increase the user's tendency to pay by treating the patient as consumer.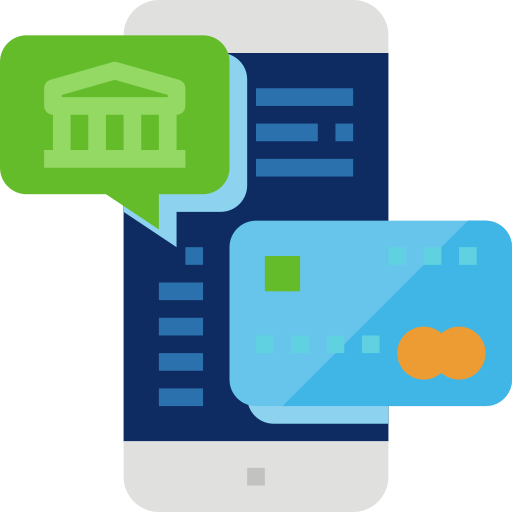 Easy-to-Use
Our software is extremely user friendly, providing consumer-driven payment options your patients come to expect. Our dedication to putting your patient financial engagement challenges in the past means you get to leverage a payment platform that encourages and improves patient self-pay.
Bottom Line Growth
Ultimately, your bottom line revenue growth and cash liquidity is top-of-mind for our platform and our team. We truly believe our success is measured by your success. We're here to help you transform patient responsibility into lasting loyalty.
Our Promise to You
We understand just how difficult and confusing healthcare payments can be for both patients and health systems. That's why we promise to provide a dependable, all-in-one payment platform that is accessible for patients and drives revenue growth.
Your commitment to patients should be reflected in all aspects of your business. From pre-service communication through post-service bill pay and every step in between, we're here to help you to deliver on that commitment.
Achieving this requires more than modern payment solutions. We understand that empathy should be at the heart of every financial responsibility discussion and your communication should reflect just that.
HealthPay24 promises to continually offer the tools needed to achieve a higher standard of financial communication, from a point of understanding, so you can deliver the best outcome for everyone.
Sincerely,
The HealthPay24 Team
Request more information from one of our consultants.
Contact Us