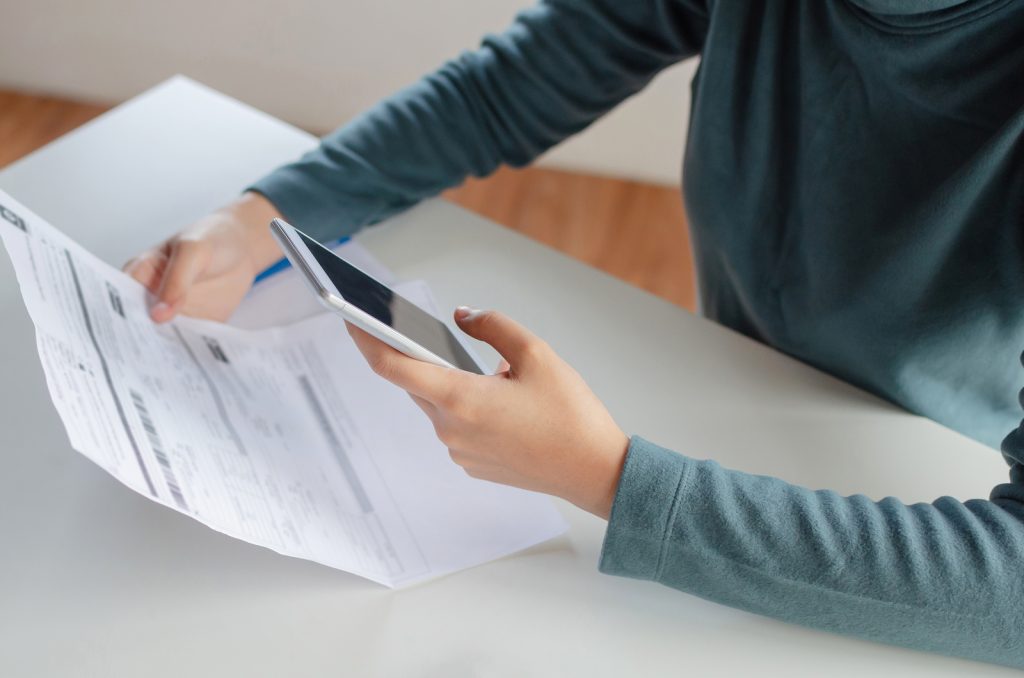 HealthPay24 finds value in building a strong ecosystem in Health IT. With that comes strategic partnerships that foster our mission to maximize patient-pay revenue by providing the most innovative and comprehensive payment solutions.
A natural next step toward delivering exceptional payment experiences to healthcare organizations is to partner with Papaya, a free app that allows patients and consumers to pay any bill using their mobile device, simply by snapping a photo.
Find out why HealthPay24's partnership with Papaya is a win-win for both you and your patients.
Get Paid Quickly and More Often
It may come as no surprise that a staggering 66% of smartphone users are addicted to their phones. That being said, many people prefer to complete many of their day-to-day tasks quickly and seamlessly directly from their mobile device, and paying bills is one of them.
The Papaya app allows patients to snap a picture of their healthcare bill and pay it without missing a beat. With a payment option this user-friendly, your patients have an opportunity to resolve their bills quicker than ever before.
Reduce Accounts Receivable
You're no stranger to the idea that the longer an invoice goes unpaid, the less likely it is to be paid in full. However, the more payment options you offer to your patents, the more likely they are to pay their bills. Adding Papaya into the mix helps to increase this likelihood by meeting patients where they are – on their mobile device. In fact, a healthcare organization that is already using Papaya has seen an 18% drop in its accounts receivable after including this payment option at their practice.
Seamlessly View and Manage Payments Paid Through Papaya App
At this point, you may be thinking, "This sounds great and all, but how can my practice manage bills that have been paid using the Papaya app?"
Easily! You can view and manage Papaya originated transactions within your HealthPay24 reports, just as you would with any other transactions from the Patient Portal. The app automates payments, then healthcare organizations process them as they normally would a credit card payment.
It's just as easy for you as it is for your patients.
A Level of Security You Come to Expect
We take security seriously and only partner with companies that do too. The Papaya app securely delivers payments to your practice, all while adhering to Payment Card Industry Data Security Standard (PCI DSS) requirements. Not only that, but the app is HIPAA compliant and data is transferred over a Secure Sockets Layer (SSL) connection, safeguarding your patients' financial and medical information.
Offer Innovative, Patient-Driven Payment Options Like Papaya to Your Patients
HealthPay24 offers a patient engagement solution that is dedicated to streamlining the patient billing experience and creating a simpler method for collecting healthcare payments. We believe that a true patient-driven experience involves options that appeal to a variety of financial preferences. Papaya fits naturally into our ecosystem and is the easiest way for you to provide a seamless mobile payment experience for your patients, with minimal effort.
For more information about how our solution can take your healthcare practice to the next level, get in touch with us today.