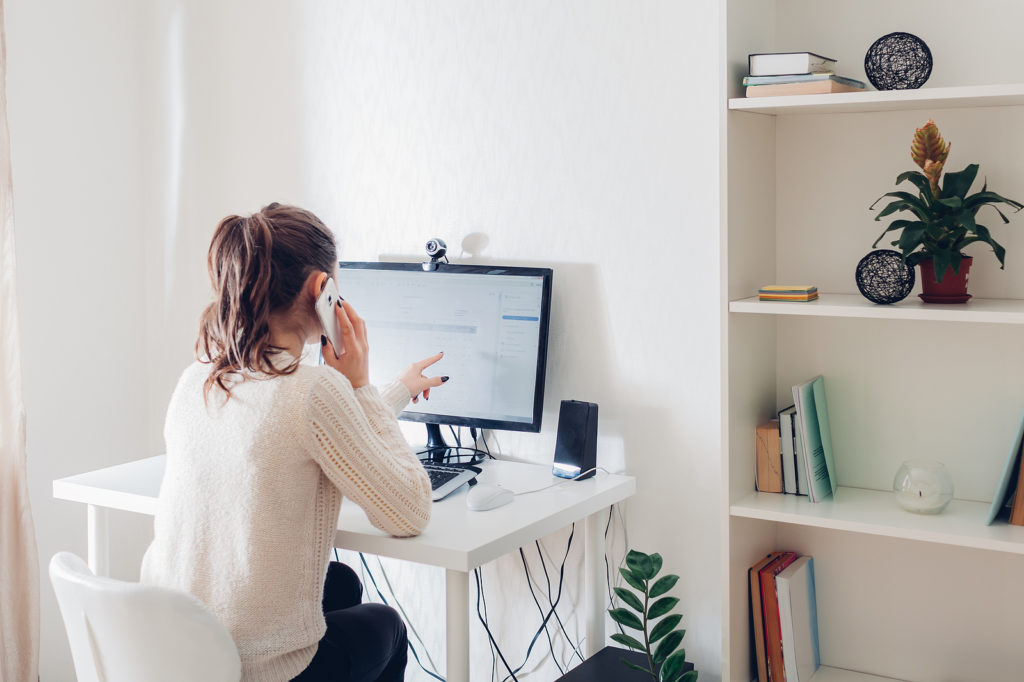 "The pandemic represents a rare but narrow window of opportunity to reflect, reimagine, and reset our world." Klaus Schwab – Founder and Executive Chairman, World Economic Forum
COVID-19 is causing one of the worst public health crises in recent history. And as the disease persists, it is now apparent that the pandemic will have profound long-term effects on human wellbeing, economic growth, employment, and even social equality.
In the midst of the upheaval, business leaders have a choice. They can cling to the workplace as it was or embrace a better, more innovative work environment. While many companies miss out on creative opportunities when confronted with a crisis, others adapt to change and use it as a catalyst for innovation. Case in point: 57% of Fortune 500 companies were founded during significant economic downturns.
In this moment of time, we have a unique opportunity to reimagine and reinvent the future of work. COVID-19 is not only accelerating the shift to a digital workplace, it is shaping a new customer experience and new ways to work and do business.
Here are four changes business leaders can start making today to help their companies survive the current crisis and thrive into the future.
A More Flexible Workstyle
COVID-19 has accelerated the telecommuting trend, becoming what is effectively the largest work from home experiment to date. A Gartner poll showed that 41% of employees will likely work remotely at least part-time after the pandemic, compared to 30% before the pandemic.
The work from home revolution has had a positive effect on the HealthPay24 team – about 30% were working from home prior to our shift to a remote-only model in March. Our employees have embraced this new flexible workstyle, and productivity has not dropped off at all. As a company, we've approached this change as an opportunity to inspire greater creativity.
As businesses adapt to this shift, it will also be imperative for marketing and project management teams to make sure their product strategies align with a changing customer experience by tailoring solutions for remote work. For example, we realized the need for safe, secure, and contactless payment options in the midst of the pandemic, so we increased our remote payment processing offerings.
Redesigned Workspaces
The future workplace will combine physical and virtual environments. Centralized workspaces will be redesigned so that employees can still work together while maintaining social distancing. Gone will be open floorplans and shared workspaces. Cushman & Wakefield has conceptualized the "6 Feet Office" to help businesses design safe, healthy, and productive workspaces. These offices will likely be equipped with personal protective equipment (PPE), hand-washing stations, and other tools to minimize the risk of disease spread.
All workspaces will need to have access to digital applications and hardware to enable team members to work independently and collaboratively. Leveraging technology effectively will be critical to the success of this blended model.
A Greater Focus On Employee Well-Being
Companies and organizations are learning how emotional well-being is impacting their workforce's ability to perform under stress. Research from the Society for Human Resource Management (SHRM) on how COVID-19 is changing the workplace reveals that 2 out of 3 employers are experiencing problems with employee morale and over one-third are providing resources to support healthy adjustment to remote work. Another SHRM study found that the pandemic is causing unprecedented stress on the mental health of workers.
As we move forward, employers will need to find new ways to prioritize and support the well-being of workers. The future of work will incorporate employee benefits that include digital health options, such as access to telehealth, mobile applications, and EAP resources. It may also expand the employer role as social safety net, as companies offer enhanced sick leave, financial assistance, adjusted hours of operations, and child care provisions.
An Employee-Centered Culture
There is an opportunity to create a more engaging work environment. As the health crisis accelerates telecommuting and the digital migration, the need for better employee engagement has emerged. Organizations that want to build and sustain a healthy, employee-centered culture need to understand how to engage their workers, establish a diverse workforce, and promote inclusiveness within a flexible workplace environment.
People are using technology more than ever in all aspects of their lives, including performing their jobs. Business leaders need to be creative and innovative in helping workers stay connected, while maintaining trust and a sense of community even as team members work from all over the country.
The Bottom Line
In times of great uncertainty, the most critical skill is to be able to adapt as conditions change. Organizations are learning how to leverage technology to drive productivity, collaboration, workplace safety, employee satisfaction and relevant customer solutions. They have the opportunity to redefine the future of work by building on the lessons and practices they have executed during the health crisis.