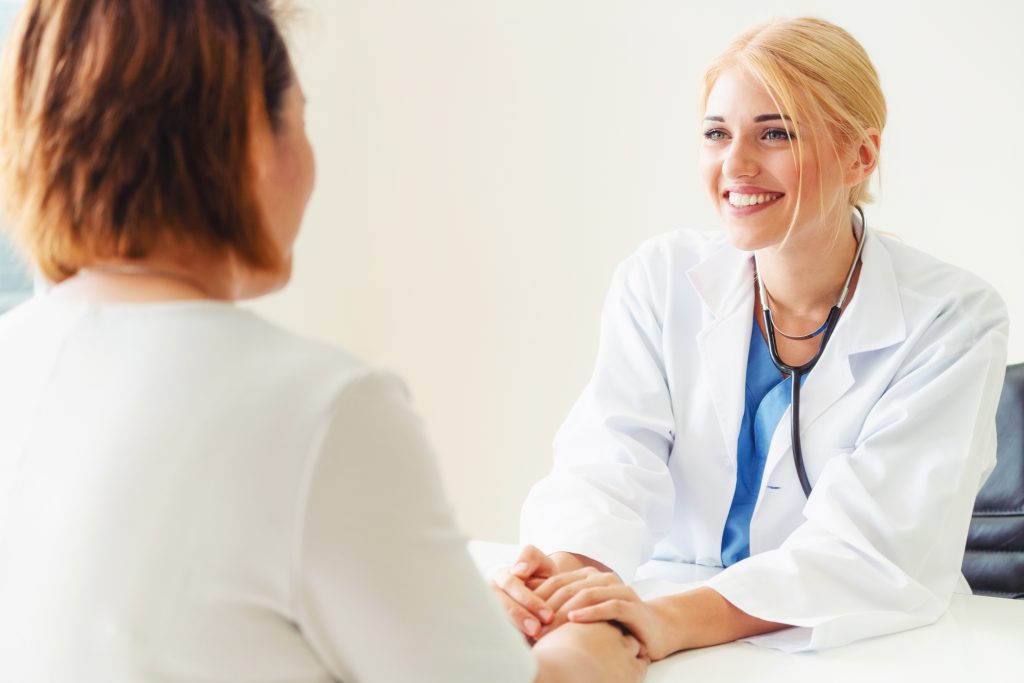 A therapeutic doctor-patient relationship is built on a foundation of trust and is central to the delivery of high-quality care. As in any relationship, maintaining an even balance of satisfaction on each side is a prerequisite to a strong bond.
The era of "Triple-Aim" and "meaningful use" have put a strain on this tenuous balance, undermining healthcare providers' ability to deliver the level of care for which they strive and that patients want.
The Crisis of Physician Burnout
Recently, the CEOs of 11 major health systems declared physician burnout as a public health crisis. It's no wonder. With most doctors working 40 to 60 hours per week and nearly 25 percent reporting 61 to 80 hours, job dissatisfaction and burnout rates among physicians continue to rise.  
Practicing medicine in today's value- and measure-driven system is highly stressful. Ask any doctor what adds to daily stress, and he or she will likely mention burdensome EHR documentation, poor workflows, and distracting alerts as just a few of the frustrations that stem from cumbersome health IT systems and interfere with face-to-face patient care.
A Focus on Patient Satisfaction
As patients have taken on a larger role in health delivery, there's been a significant focus on shared decision-making and patient satisfaction. A Google search for "patient satisfaction" renders over 8.5 million results. Changes in the healthcare environment have forced patients to take on more financial responsibility and behave more like consumers of health services, giving even more weight to patient satisfaction.
A Precarious Balance
Physician and patient satisfaction are integrally tied. While physicians are frustrated with a lack of time during patient encounters, a majority of patients report that face-to-face time increases their engagement and satisfaction. A time-pressed doctor may exhibit less empathy with a patient, causing even more dissatisfaction for both.
Studies have shown that physician burnout is associated with more patient safety incidents, poorer quality of care and reduced patient satisfaction. Today, patient satisfaction scores affect how physicians are compensated. Greater out-of-pocket obligations create collections stress on providers and payment stress on patients, which can cause friction and dissatisfaction.
The bottom line? There needs to be the right balance of patient satisfaction and physician satisfaction to achieve the goal of high-quality healthcare.
Health IT: Problem or Solution?
With all the health IT solutions that claim to enhance the patient experience, where does the doctor experience come in? While technology is just one of several areas that contribute to physician stress and burnout, finding the right health IT fit can help alleviate the problem and achieve a balance of satisfaction.
It is possible for providers to leverage technology that prioritizes patients and the patient experience, minimizes stress, and reduces physician burnout. Here's what to look for:
Intuitive workflow design
Ability to customize workflows and interfaces
Simple to use
Excellent patient experience
Integrable with other systems in use
Streamlined communications
Reduced burden of repetitive data input
Access to meaningful metrics
The concept of a strong doctor-patient relationship is a tenet of good medicine. Many factors threaten the delicate balance of satisfaction in this relationship. In an ever-changing healthcare environment, preserving a strong connection between the two is essential to keeping both sides happy and healthy. Health IT has the potential to help keep the balance.
Learn how HealthPay24's patient financial engagement solution can help your organization find the right patient-physician satisfaction balance by contacting us today.