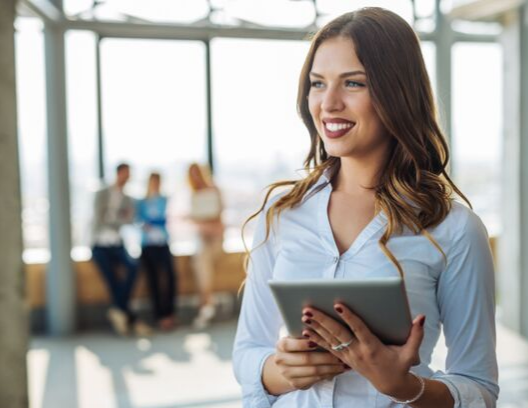 Have you ever bought a car without test driving it first? For most people, the answer is an emphatic, "no!".  An automobile is a big investment. Having a salesperson show you the car in the showroom doesn't tell you much about the experience of driving it in a real-world environment. That's why you need to take it for a spin before handing over your hard-earned money.
The same goes for free trials of software products offered to healthcare organizations. A free trial gives users the opportunity to try out a product at no cost for a set time period to ensure it is the right option before making a purchase. Organizations can test the product in the context of their own data, in their own environment, and within their own workflows.
Ideally, a free trial is a win-win situation. Your organization mitigates the risk of investing in a new solution that doesn't meet its immediate and long-term needs, and the software vendor can demonstrate value and potentially earn a new customer.
However, a free trial is only beneficial if the prospective users actually test out the product fully in the context of their own needs, allowing for an informed purchase decision.    
Gaining the Most From Your Free Trial
Request a demo in advance of your free trial. By doing so, you can see how to navigate and use the software tools ahead of time, which will minimize training time and maximize the testing time during the limited window of the trial.
Ask questions. The best evaluation involves an open conversation between you and the vendor. Vendors love talking about their platform. Ask as many questions as you can to learn about the features and benefits of the product and how it can meet your criteria.
Pre-plan the evaluation. Identify who will be involved, lay out a timeline, and prioritize which features or functions to test out. It's also important to set specific measurements for determining what success looks like. Some examples of categories in which you may want to set specific goals for include ease of use, functionality, implementation, professional services, ROI, and user adoption.
Involve your team. Getting your team involved in the evaluation process improves the efficiency of testing different functionalities and allows for multiple viewpoints. It can also improve buy-in and adoption of the system if you decide to make the investment.
Get user feedback. Input from users will ensure all important aspects of the solution are taken into consideration and gives you a better understanding of whether the product will work for your organization.
Use real data. While it may be easier to populate the software with "test" data, the best way to ensure that a platform will work within your environment and meet your unique needs is to use actual data.
Test out integrations. If the software offers integrations with other tools and applications your organization uses, test them out to discover how easily they work together. This will let you know if the system supports and facilitates current workflows and whether it will require process changes.
Check out the vendor resources. Before investing in a software solution, it's important to test out any value-added resources the vendor has to offer. It doesn't matter how great the software works if it comes with poor service and support from the vendor.
Getting Started
A free trial gives you a peek behind the curtain, so you can learn more about the product hands-on, instead of through a website, brochure, or demo. By taking full advantage of the opportunity, your organization can make a confident, informed decision.
At HealthPay24, we encourage prospective clients to take advantage of a 30-day complimentary trial of our patient financial engagement solution. If we're asking you to dedicate budget to our product, we want the experience to prove strategic value rather than a commoditized service. We believe a software evaluation builds trust and enhances transparency, so you will know exactly what to expect moving forward.