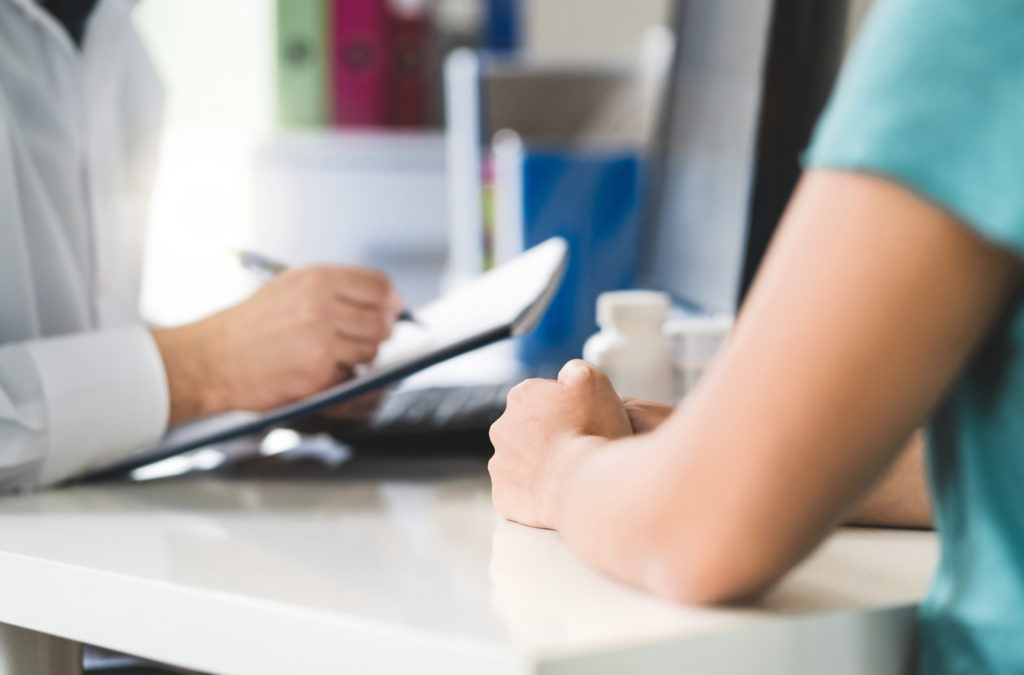 For urgent care facilities, like other healthcare practices, the cost of doing business can be high. As urgent care practices increase in number, it's more important than ever to ensure your facility is the one your community can count on. When you make the effort to improve the patient experience–before, during, and after each visit–you ultimately improve your urgent care revenue cycle.
Knowing how best to do that begins with a focus on your patient. After all, they're going to be the source of your revenue. To do that, you need to fully understand where urgent care centers fit in the grand scheme of medical care in current times and why they've become so much more relevant. Once you recognize the role of urgent care facilities for the variety of patients you'll take in, you can adjust your business operations to better suit their needs on a general and individual scale.
The Role of Urgent Care Today
Urgent care centers have increased in popularity for a number of reasons. Their purpose as solely an emergency or after-hours option is becoming a thing of the past. Because urgent care facilities are more prevalent in many areas than typical healthcare facilities, like hospitals and family medicine practices, they are easier to access. This means patients are likely to be able to receive assistance more efficiently from an urgent care facility, which is particularly appealing in an era of technology when long wait times are less common and less tolerated.
The flexibility built into the nature of an urgent care center is especially appealing when an individual is seeking medical help. In fact, people between the ages of 18 and 33, which make up the millennial age bracket, are estimated to account for 33% of patients at retail clinics and urgent care centers. For many young people, medical costs may be higher than they can afford from a primary care physician or hospital. Urgent care centers are designed in such a way that they can provide more flexible options for payment.
Additionally, these types of facilities often have extensive information and service options on their websites, as discussed below, allowing patients to access some options before ever entering the clinic. This transparency and convenient user experience make urgent care facilities an ideal alternative to traditional healthcare establishments.
Expanding the Reach of Urgent Care
A common setback for improving urgent care revenue is built into the facility's purpose. Many patients utilize urgent care because their primary care physician is unavailable or it's less costly than an ER visit. Whatever the reason a patient comes to urgent care, they typically don't follow up with the center–they return to their PCP. Building patient loyalty is crucial for local urgent care centers to increase their value in their area. Having excellent customer service that encourages patients to refer others (or come back if another urgent need arises) is an obvious solution.
One other, more consistent way urgent care centers are making themselves indispensable to their communities is by offering additional services beyond basic medical assistance. Because many Americans are opting for health plans with higher deductibles (research indicates about 40% of the population), if they're able to secure health care at all, seeking medical care can be particularly costly. Urgent care facilities make it possible to maintain preventative care appointments, as well as obtain help for situations that, financially, some individuals may otherwise forgo.
The types of services that can be offered range from occupational medicine and physical therapy services to shuttle arrangements and telemedicine offerings. Some facilities specialize in offering concussion treatment, while others may focus on pediatrics or some other specialty.
Incorporating a variety of these types of services and integrating your flexible payment options into them gives you the opportunity to serve a larger portion of your community. Ensuring your services are supplemented by assistive technology can only further increase your ability to grow your patient list, boost loyalty within your community, and ultimately drive revenue.
Embrace Technology
Reluctance to incorporate technology into your business model can only hurt your revenue at this point. Not only do patients prefer a streamlined online process, but they've also come to expect it. There are a number of ways you should be using technology to improve your revenue cycle.
The first thing you may think of improving online is your website. Even before that, though, potential patients are searching for your center online. Make sure you've registered your location with Google My Business so mobile users looking for urgent care "near me" will find you more easily. Once you've helped them find you, then you should focus on creating a friendlier user experience on your website. Make sure the information you provide is well organized and easy to read. Use an online scheduling tool so users are able to book an appointment right then and there.
A similar option would be to allow patients to "get in line" on your website from their mobile device. This helps keep waiting times at the clinic lower and makes it easier for patients to fit a much needed appointment into their usual schedule. Be sure, also, to keep your contact number clearly visible on every page of your website, and if you have the capability to include chat or email support, that's worth considering, too.
Once patients have booked their appointments online, you can use SMS technology to confirm their appointment and keep them updated on any delays. This type of service is also beneficial once patients have left your center–you can use it to request a review or survey of their satisfaction with the visit.
As mentioned previously, telemedicine is an invaluable service to consider incorporating into your business operations. Driving convenience for your patients is critical, particularly in the urgent care setting. Some individuals may not be able to visit the clinic because of illness, work, or childcare. Allowing them to speak to a medical professional over the phone or video chat gives them a chance to receive reliable care without compounding their current situation with more stress.
Transparency and Convenience in Pricing and Payment
Transparency and convenience across all aspects of your operations are key, but perhaps most importantly in relation to billing. Patients have indicated a desire to change clinics or forgo using a particular center if their pricing and payment options weren't clearly communicated from the outset. Whenever possible, make your pricing and billing process information available to patients in the easiest way you can. This might mean including it on your website, offering an online portal to access the costs of particular services for patients interested in booking appointments, and making it possible to arrange payment online through a variety of options.
It's incredibly helpful to patients if, before or at the time they arrive for their appointment, they know what they're obligated to pay. The easiest way to do this is by using software like HealthPay24 to facilitate your billing and payment processes. This makes it easier for patients to manage their medical bills at any point in the service funnel, whether before their appointment or after they've received treatment.
Reinvigorate Your Urgent Care Revenue Cycle with HealthPay24
HealthPay24 allows patients to pay their bills by credit or debit card, a huge convenience that benefits both parties. On top of that, it also offers a wide range of alternative payment options including Venmo, PayPal, payment plans, and discounts, giving patients more flexibility over how they cover their healthcare expenses. Perhaps most importantly, HealthPay24 includes mobile solutions; patients can access bills online and pay directly from their phones or tablet. In a world increasingly driven by mobile technology, this particular benefit is a must-have for any urgent care facility looking to improve their patients' overall experience and drive revenue. Get in touch with us today to learn more about what HealthPay24 can do for you!