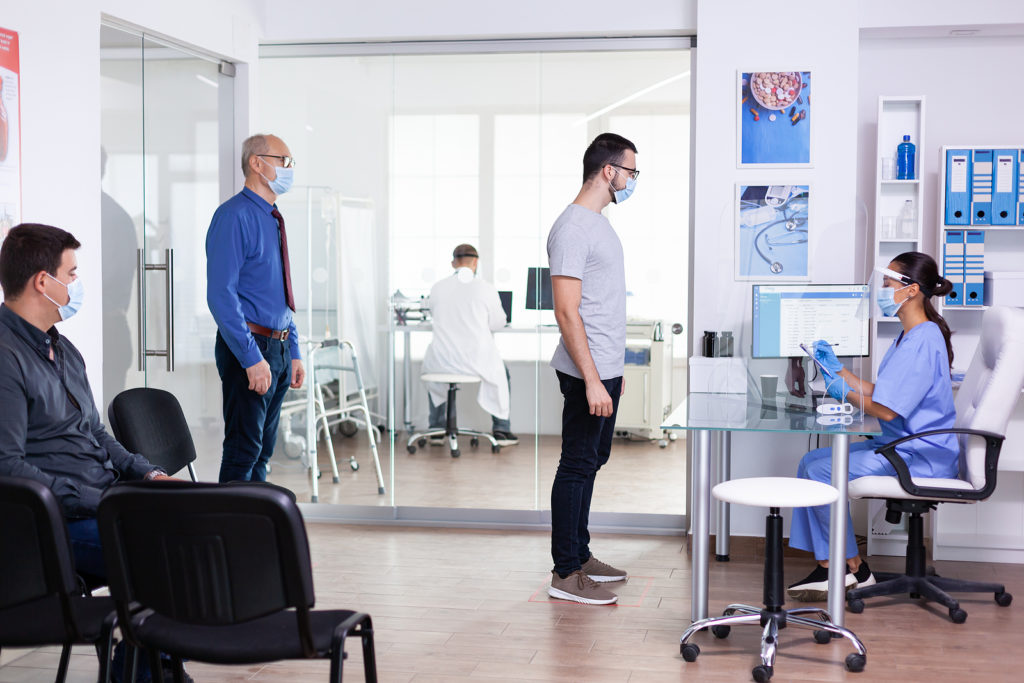 With public health experts predicting a second wave of COVID-19 this fall or winter, we can use lessons learned from the first surge to plan more strategically for another potential outbreak.
The pandemic has highlighted how gaps in technology and communication can jeopardize patient and staff safety as well as business sustainability. Cultivating trust and acting with empathy are more important than ever.
While there is still uncertainty in how the health crisis will play out, we are much wiser this time around and can take what we've learned to be better prepared, more proactive and tackle the challenges head on.
Here are three key takeaways healthcare organizations can use to prepare for another surge in COVID-19 cases.
Evaluate and Implement
First and foremost, it is crucial to ask: What did we learn the first time around and how prepared are we to execute the changes that worked again? A pandemic is a fluid situation, and the ability to be flexible and think outside the box is critical to sustaining a business.
If your organization hasn't done so already, this is the time to reimagine your work environment and shift to new ways of doing business. Like many other companies, we moved to a remote-only model early in the pandemic. This change was welcomed by our teams, productivity never dropped off, and creativity soared. Over the last six months, we have discovered ways to collaborate more effectively and streamline operations.
You have a small window of time to evaluate what went well and what didn't before the anticipated second COVID-19 wave hits. Using a performance improvement model, such as Plan-Do-Study-Act (PDSA) Cycles, helps organizations to continually adapt to ongoing changes. Disseminate your ideas with the best outcomes throughout the organization and consider implementing them permanently. For the areas in which you faced obstacles, analyze, test, and employ new solutions.
Commit to Transparency
At a time when the lives and livelihoods of millions of Americans are at risk, open and transparent communication is essential to instilling trust and helping everyone feel safe.
Listen to your employees and customers to understand their unique concerns. Being empathetic to the challenges consumers are facing during this turbulent time will help you to accurately rethink the customer experience.
Organizations need to be very clear and use an omnichannel approach to ensure all stakeholders understand the steps you are taking to ensure their safety and financial wellbeing.
During a health crisis, consumers want to know how to safely access care at every point of the patient journey – from making an appointment to paying for healthcare. Providing price transparency and payment flexibility will help patients confidently seek the care they need when they need it.
Embrace Digital Technology
Back in May, we talked about how the digital shift was safeguarding patient health and safety, protecting the financial health of providers, and meeting patients where they are. No doubt, digital technologies offer a safe and effective means of communication and new sources of revenue amid the pandemic. These solutions assist patients with navigating and accessing their healthcare remotely.
Many of our customers have turned to secure digital technologies to help them survive and thrive in this uncertain environment. If not yet in place, technological solutions to consider (or improve) include:
Telehealth
Cloud-based collaboration platforms
Curbside "waiting room"
Scheduling / digital communication applications
Remote training platforms
Online access to personal health information and medical forms
Looking Ahead
By learning from experience and continuously adapting and responding to new challenges, organizations can be prepared for what's on the horizon. If you struggled during the first round of the pandemic, you now have another chance to build organizational strength and successfully combat a second COVID-19 wave. As you implement new processes, technologies, and strategies that are centered on consumer expectations, you will be cultivating trusted relationships that will help your organization thrive through the health crisis and beyond.
At Healthpay24, our mission is "people before process." Never has this mindset been more impactful than during the pandemic. Discover how our team continues to drive innovation to deliver payment solutions that work for both patients and health systems.