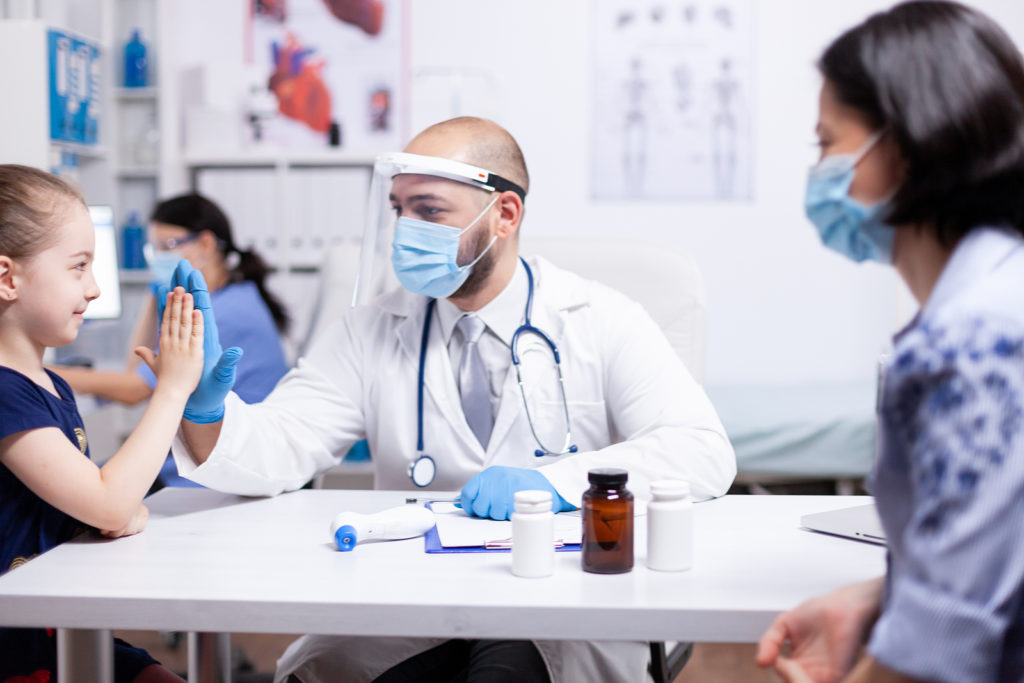 Finding gratitude in the middle of a pandemic that has brought upheaval, uncertainty, and a trail of grief throughout our country and the world can be daunting.
I looked back on my "Reflections on Gratitude for 2019" post, and it struck me how much has changed in just a year. While I'm still very grateful for HealthPay24's partnerships – they've kept us going strong through this challenging year – I find my sense of gratitude for 2020 extends outward, beyond the core of the business.
As I pondered what I'm thankful for in 2020, I realized that many of the things we have previously taken for granted are what are fortifying us now. And even during a year that has profoundly altered our lives, I have much to be grateful for.
Medical Science and Healthcare Delivery
I am immensely grateful for the way the scientific community has come together on a global scale to find medical solutions to combat COVID-19. The rate at which medical scientists and providers have managed to accumulate clinical data and disseminate evidence-based treatment guidance for a virus about which nothing was known just nine months ago is phenomenal.
On a national level, our healthcare system has shown an amazing capacity to overcome perceived barriers to further accelerate the development of medical solutions. A case in point: over the past decade, protecting patient privacy has been counterproductive to the drive toward data interoperability in healthcare. It's truly been gratifying to see pharmaceutical companies and healthcare organizations successfully de-identify privacy data while expediting clinical trials for vaccines both safely and compliantly.
Then there are the frontline healthcare workers. I appreciate how they don't see lines of division – whether it be politics, race, religion or economic status. What they see are many people, sick with a highly contagious virus, in need of a high level of care. I'm so grateful for the nurses and providers who get up, suit up and selflessly care for these patients at great risk to themselves each and every day.
Creativity and Innovation
This time of crisis has forced us to find new ways of living safely, which has inspired creativity. A few months ago, I wrote about how embracing ambiguity can accelerate innovation. It is gratifying to witness so many people leaning into the discomfort of uncertainty to get creative and discover innovative solutions.
Throughout the healthcare industry, companies and organizations have stepped up by offering contactless services similar to those in the retail industry. The digital transformation that occurred across every contact point in the patient journey over just a matter of months is extraordinary.
I'm also very thankful, both personally and professionally, for the ability to work remotely during this time. HealthPay24 pivoted to a remote work model early in the pandemic, and we've discovered the flexibility reduces stress and drives innovation without a drop in productivity. As a company, we've also had the privilege of helping support staff at healthcare systems work safely from home in a secure and compliant manner.
Community and Kindness
Peoples' lives are comprised of a network of communities – from family, friends and neighborhoods to the workplace, schools and beyond. I sense that now more than ever, community has taken on a new meaning for all of us.
I am deeply grateful for community. My work community, the HealthPay24 team, has really banded together this year to support one another. Activities like virtual happy hours and sharing pumpkin carvings help keep things light during these difficult times. As a parent, I appreciate the teachers in our school communities. They've really had to step up and adapt to educating our children virtually with very little preparation.
Despite the hardships and restrictions imposed by the pandemic, I'm heartened to see people being a bit more kind to one another. You never know what struggles another person is dealing with, and just one small act of kindness can make a world of difference.
I recently learned that November 13th was World Kindness Day, a day to remind us that kindness is a powerful tool to create better communities. I strongly believe people can connect through kindness, and compassion for one another is what binds us all together. And what better time than 2020 to practice kindness?
A New Perspective and Hope
This rollercoaster of a year has given me a new perspective. Things that used to be a "big deal" don't carry the weight they did a year ago. Noticing the little things that I used to take for granted – like taking a hike on a beautiful fall afternoon – has buoyed my spirits. While at times it may seem as if the world is teetering on a precipice, I welcome the positive spirit of thankfulness and hope. In June, I wrote how it is so important to maintain hope that we will emerge from this traumatic time stronger than before. I plan to relish our comeback, and for that, I am grateful.